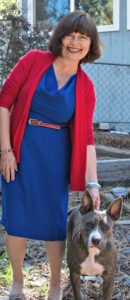 The Bible is the living, breathing word of God. Dr. Chris Taylor is a Bible study teacher, writer, and storyteller who combines storytelling and Bible teaching to make these true stories come alive.
Here's the deal: when we talk about Bible stories, we are never ever referring to Bible fiction. These stories aren't made up. They're not fanciful. They're not exaggerated. They're not symbolic. They happened. These Bible stories are absolutely true.
God creating the world? It's true.
The temptation of Adam and Eve and the fall of humankind? It's true.
The Hebrew invasion of Canaan? It's true.
The virgin birth of Christ? It's true.
Satan tempting Jesus in the wilderness? It's true.
The feeding of the 5000? It's true.
The crucifixion of Christ as atonement for sin? It's true.
Christ's resurrection from the dead? It's true.
The coming of the Holy Spirit at Pentecost? It's true.
The gift of the Holy Spirit to empower us in our daily lives? It's true.
The second coming of Christ and the final victory of God over the power of evil and darkness? It's all true.
Believe the Stories
On my website you can check out my online Bible studies. These are just a few of the studies that I have taught leading a weekly women's Bible study for the last 10 years. You can also check out my retreats where I offer downloadable retreats plus my vision of the Retreat-Center-to-be. If you're interested in watching me speak you can view my YouTube channel. You can also click on my media kit with contact form if you are interested in interviewing me, or having me come and teach the powerful stories of the Bible at your women's retreat or church. I would be so honored.