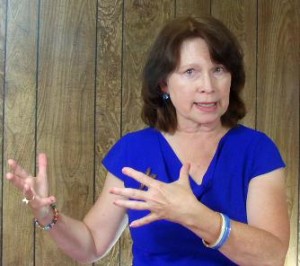 I believe in the power of God through Christ. I believe that God acts dramatically through otherwise quite ordinary people —  like me. I believe that when we look for His glory and care about that more than ourselves, we see great things happen.
I believe that miracles are all around us: in the nature that He created, in the pages of the Word that speaks to our heart, in the circumstances of our lives, and in the daily news.
I believe that Jesus Christ is the only path to God. Sin is not old-fashioned. Grace means everything. You won't find any "Christ path" in this website, no poor substitutions for the Trinity.
I believe in the power of prayer. Intimacy with God. Discernment. His power, our weakness. Forgiveness. Grace. Perseverance. Miracles.
I believe in a pitched supernatural battle. Good and evil war in the heavens and on earth. Everyone chooses a side whether they mean to or not. Where we spend our eternity is in the balance.
I believe we are loved and adored by the God of all things. We are hated and despised by the Adversary. When we die, we will pass into the realms of light where we will live in God's joy and love forever — if we stand.